Information of Titles, Sizes, Media and how to buy can be found below each picture...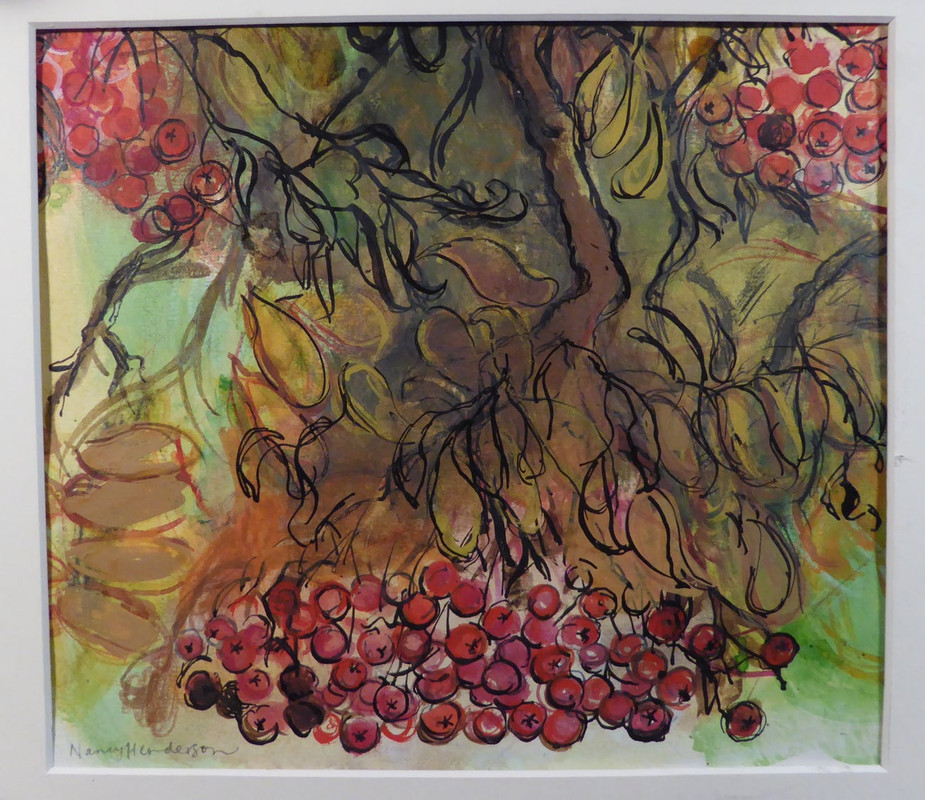 AUTUMN BERRIES - Gouache, ink, pencil on paper. Drawing 23 X 20 cm, with mount 35 x 33 cm, FOR SALE with mount and backing ready to be framed (in my shop) £150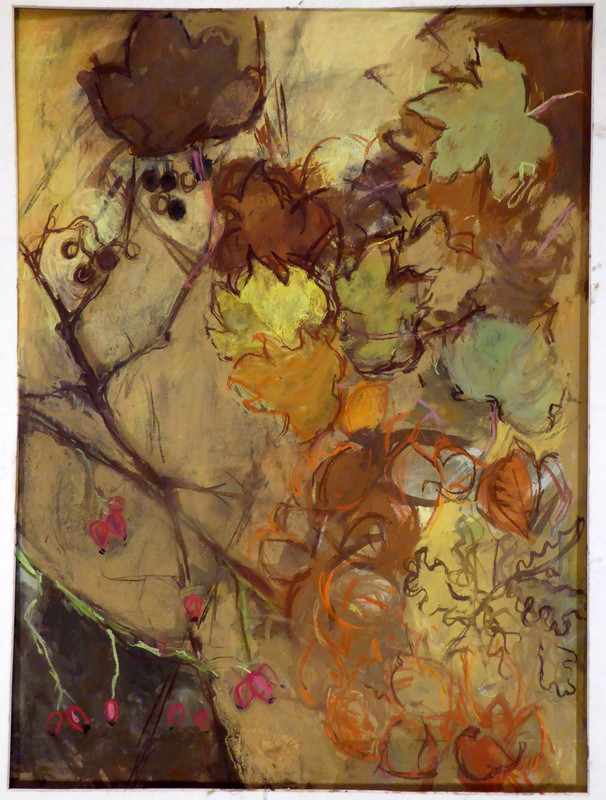 AUTUMN IN DECLINE Gouache, acrylic and soft pastel 52 x 71 cm (mounted 72 x 92cm) for sale £350 mounted with backing, ready for framing (please contact me direct)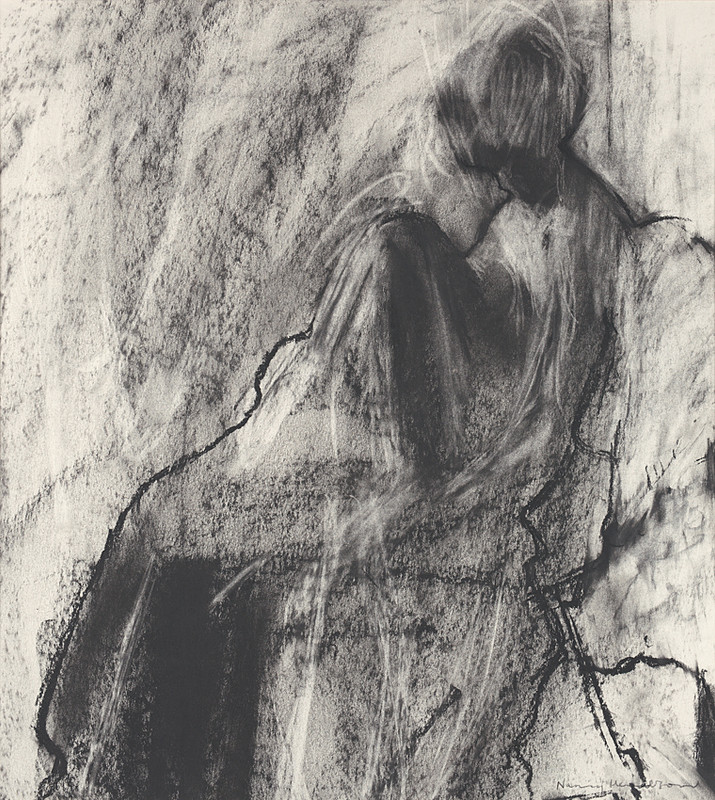 SEATED DRAPED FIGURE (Compressed charcoal and charcoal) H41 X W37 ORIGINAL NOT FOR SALE, but a print is available to buy in the shop.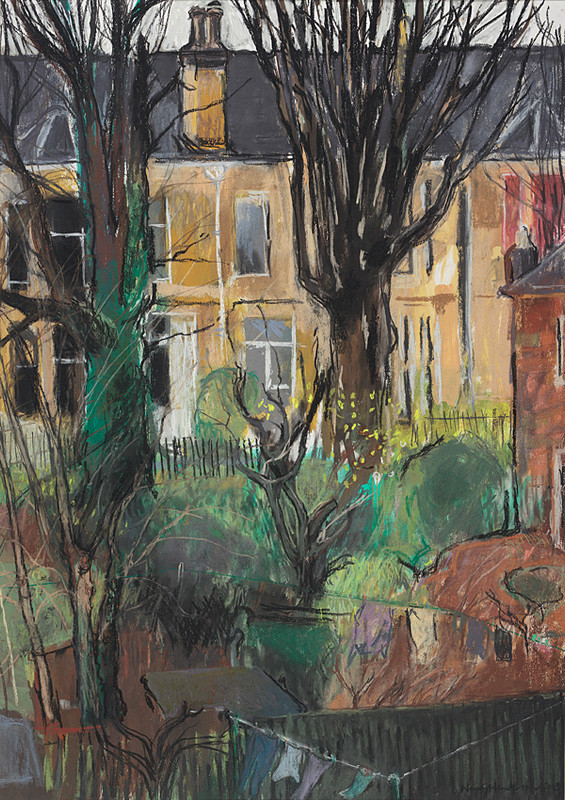 EARLY SPRING WASHING (Gouache and soft pastel on paper) W55 x H78 cm ORIGINAL NOT FOR SALE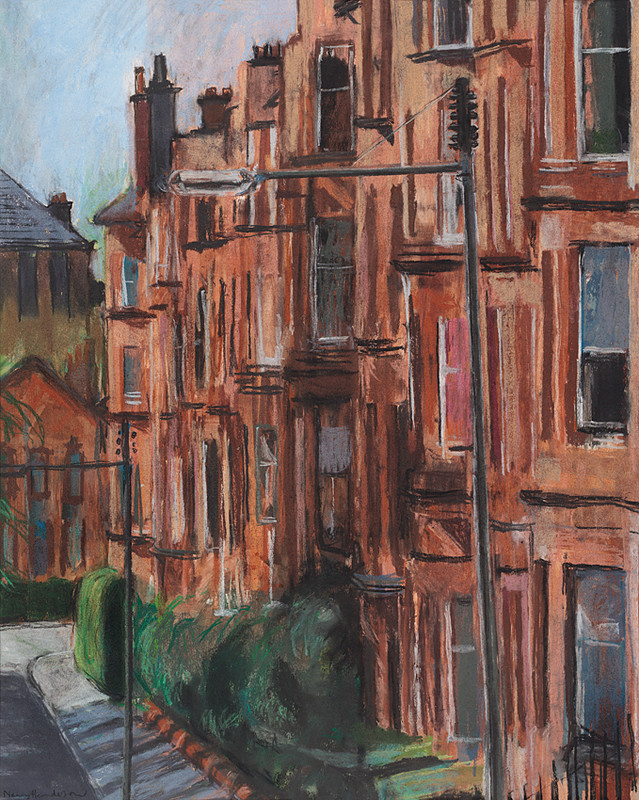 SUNNY TENEMENTS
(Gouache and soft pastel on paper) H 69 x W55cm ORIGINAL NOT FOR SALE, but print for sale in the shop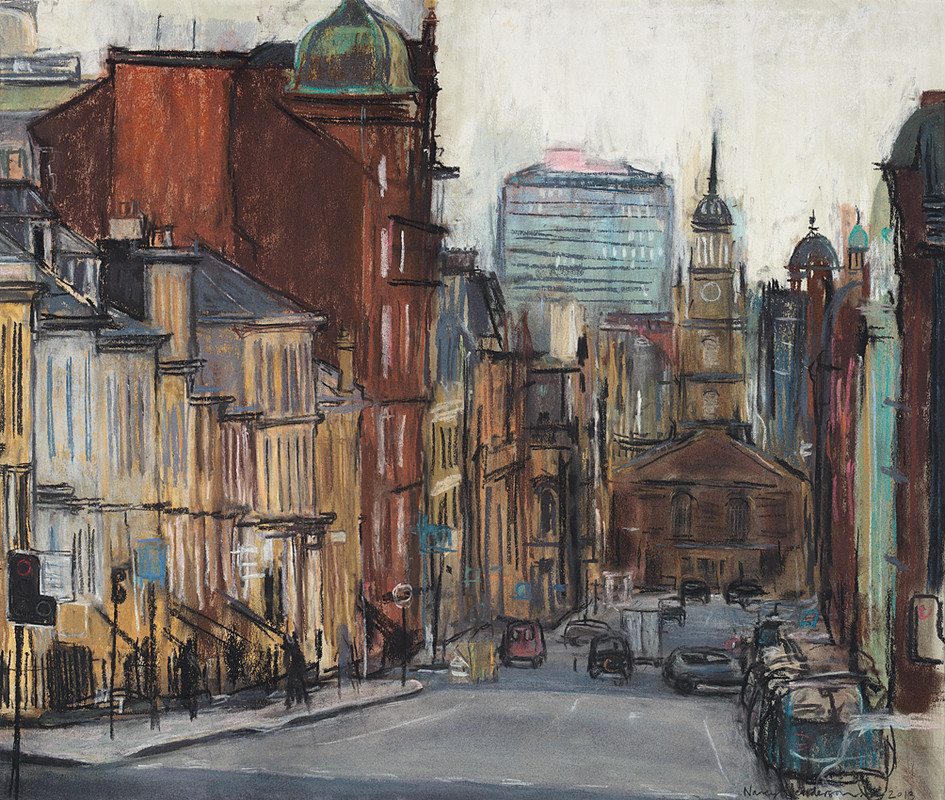 LOOKING DOWN WEST GEORGE ST (Gouache and soft pastel on paper) H55 x W65 cm FOR SALE £350 mounted with backing (please contact me direct) £400 framed, mounted, behind glass, but collect only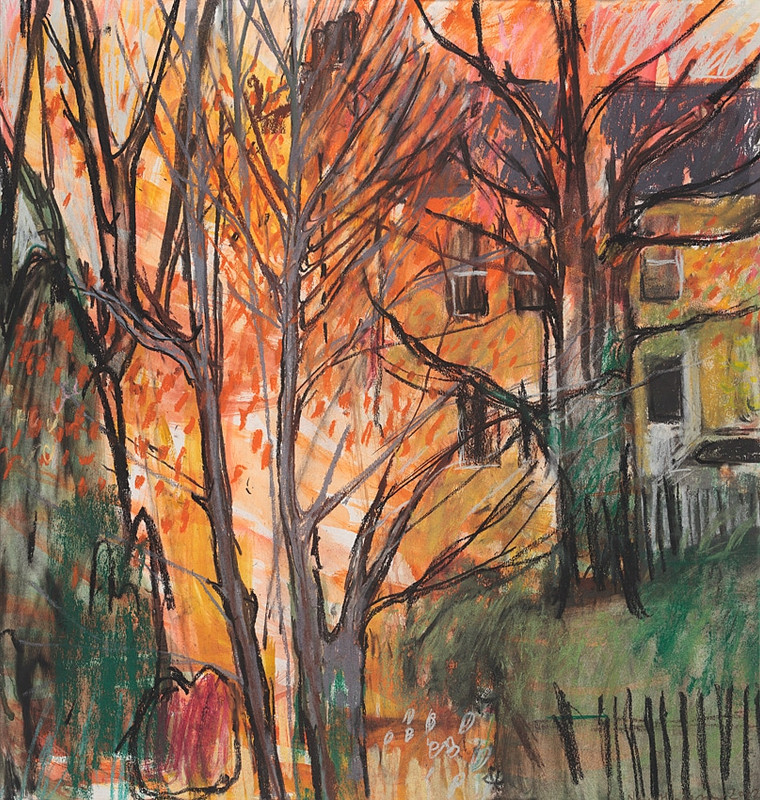 AUTUMN COLOUR (Gouache and soft pastel on paper) H55 x W52 cm ORIGINAL NOT FOR SALE, but print available in the shop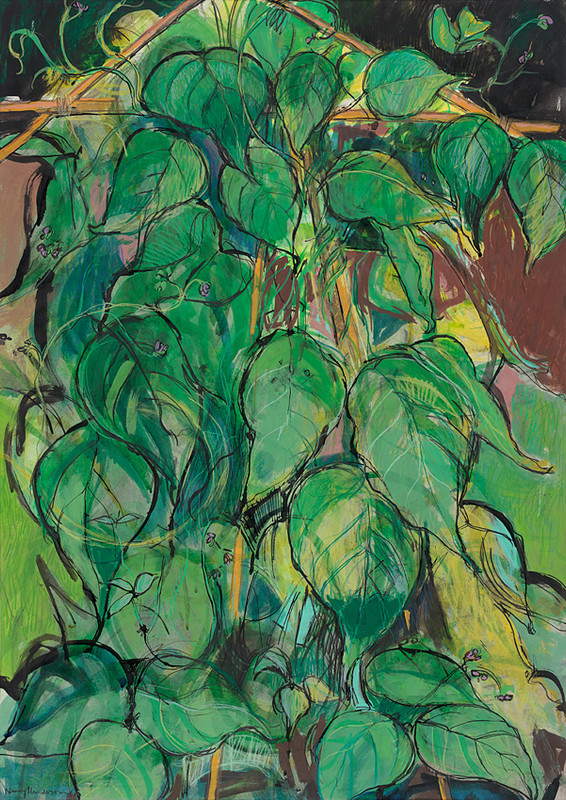 FRENCH BEANS (Gouache, ink and coloured pencil) H74 x W52 ORIGINAL FOR SALE £350 (please contact me direct) £400 framed behind glass, but collect only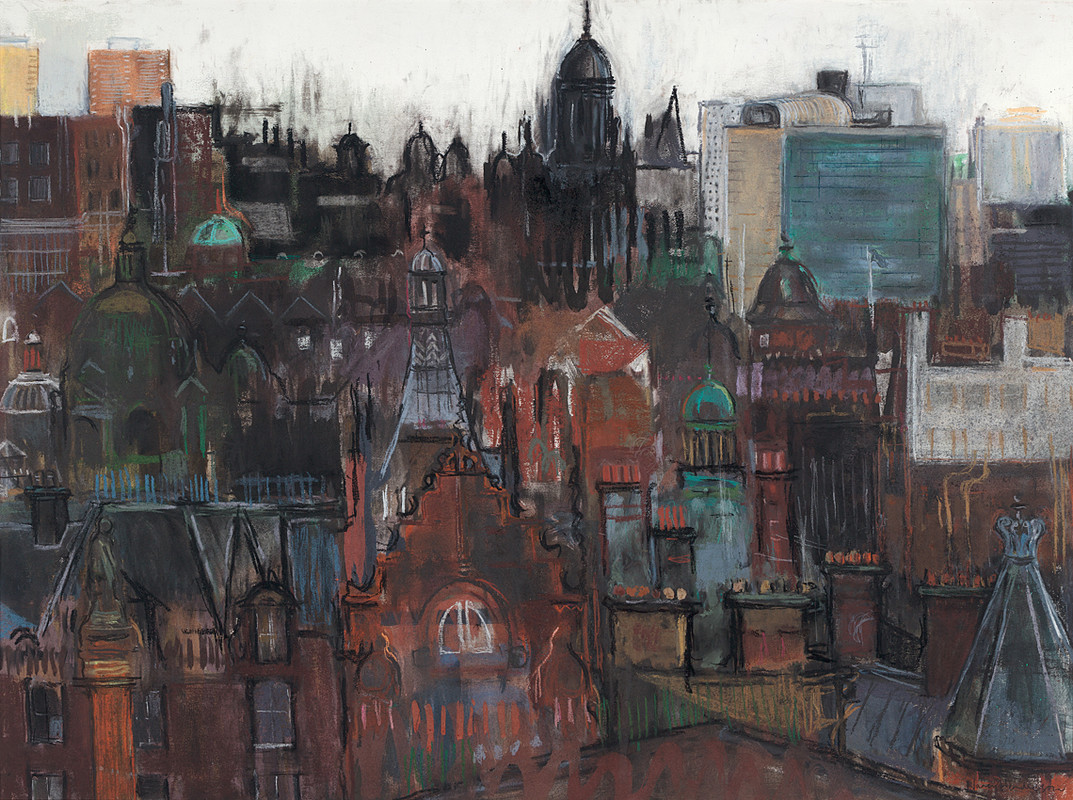 VIEW FROM THE LIGHTHOUSE (Soft pastel and gouache) H57 x W76 cm ORIGINAL FOR SALE £500 (please contact me direct), print also available in my shop £550 framed behind glass, but collect only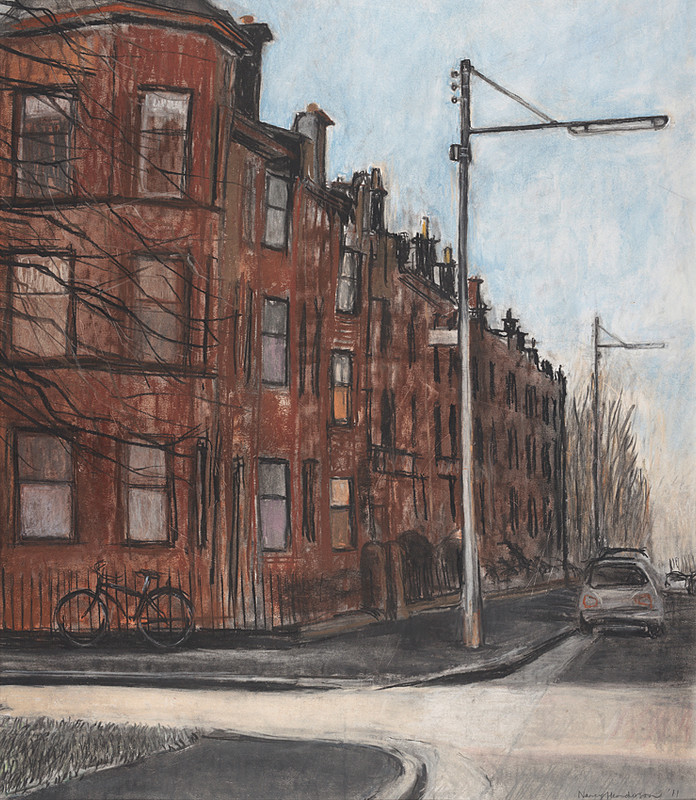 QUIET TENEMENTS (Soft pastel and gouache) H62 x W53.5 cm FOR SALE £350 mounted ready for framing (please contact me direct), print also for sale in my shop